Fertrans was established in 1953 and quickly became a leader in the sphere of road transport.
To this day, the large experience and passionate approach passed down from generation to generation make our company one of the most important companies in this industry.
"Fertrans" has located its headquartered in Alseno (Piacenza), in the heart of the Pada Valley. However, the international dimension is one of our highest priority and over the years has led us to take on new and exciting challenges.
That is why today the group has 7 branches abroad:
France
Spain
Romania
Bulgaria
Slovakia
Slovenia
Lithuania
Nowadays we cherish the competent work of more than 500 employees, who each day with professionalism and dedication allow us to guarantee the high-quality service that has always been symbol of our company "Fertrans".
Take a look at our gallery
---
Take a look at our gallery
---
1
Competency: many years of hard work in the sphere of land transport have allowed us to specialize in this sector.
2
Safety: ensuring high safety standards is the first point from which we start every day. Our fleet is fully equipped with a satellite tracking system that allows real-time control even by the customer. Our drivers periodically undergo safety training courses.
3
Accuracy: we can make emergency deliveries within 24/36 hours across Europe thanks to a service with two alternate drivers.
4
Research and development: : we invest a lot in innovation - this is the first step to being confident in our modern technology and approach, in order to grow and keep up with the evolving needs of our clients.
What sets us apart from the others is our internationally-oriented work – the miscellaneous routes of our vehicles. In particular, routes from Italy lead to France, Spain, Portugal, Germany and Eastern European countries.
Our routes
---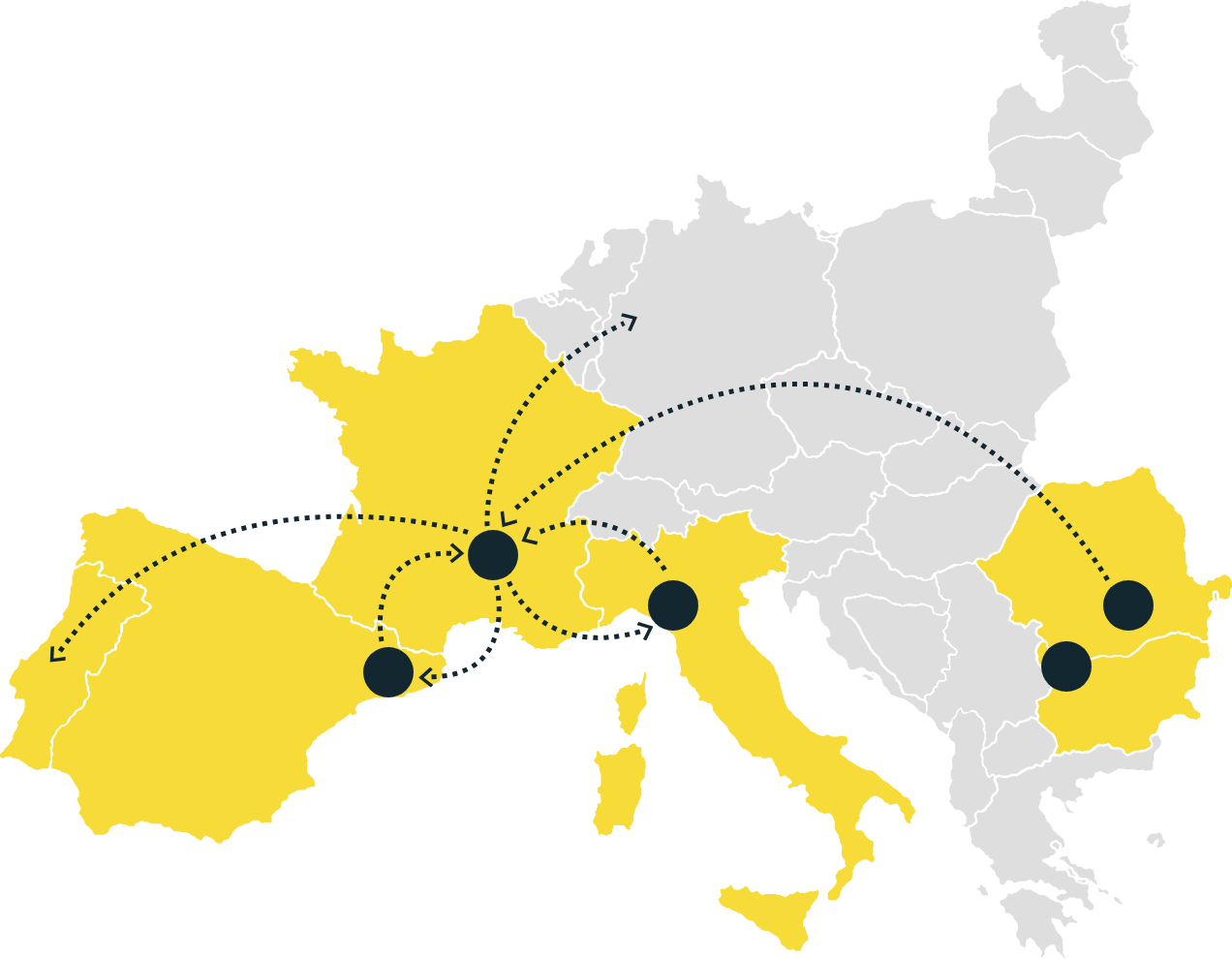 Our certificates
---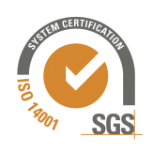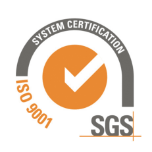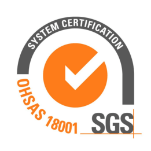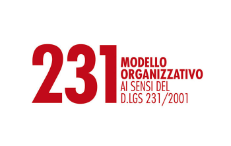 Continuous training for excellent service
---
Continuous training is the first way we can respond precisely to the needs of those who entrust us with the transportation of their goods. That is why all our employees receive continuous training with a focus on security topics to improve the professional skills of each of them.
Steel transport: when hard work pays off
---
A profound knowledge of the transport market is the reason why "Fertrans" has become an important carrier in the steel sector. The desire to specialize in such an important sector was a constant commitment for the company, which was subsequently fully rewarded by the trust of our customers: steel transport accounts for 25% of Fertrans' turnover.
Our branches
Italy
France
Spain
Romania
Bulgaria
Slovakia
Slovenia
Lithuania
Via
Strada Zoccarella n. 21 - 29010 
Città
Alseno - PC (Italy)
P. Iva
01347580332
Via
Residence Belle Image nr 7 rue d'Armenie - 26000
Città
Valence (Francia)
P. Iva
FR02535277651
Via
Calle A Parc 4 Pol. Pla Fonolleres Granyanella - 25218
Città
Lleida (Spagna)
P. Iva
ES B65925687
Via
Piazza Yordan Radichkov n°1 - 3500
Città
Berkovitza - Montana (Bulgaria)
P. Iva
BG 201744954
Via
Sos. Stefan Cel Mare nr. 37, bl. 37, sc.1, et. 1, ap. 6 sector 2 - 020132
Città
Bucarest (Romania)
P. Iva
RO 17411680